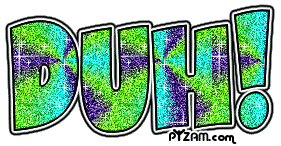 I woke up this morning feeling very refreshed, which was surprising for the 6 hours I allotted for sleep last night (big exam on monday). I took my morning meds and started re-reading my notes...then went I went back into the kitchen I was surprised just how much time had passed. So, I thought, "great, I can eat breakfast!" (I have to take my meds on an empty stomach...so I have to get up early enough to take them, and eat breakfast an hour later)

I started putting some laundry away, b/c I get distracted too easily, and then when I looked at the clock on the DVR I was surprised how much time I had to get ready, so I finished with the laundry and hopped in the shower.

When I was all done I looked at the clock on the stove and just about freaked out. Had it really taken me over an hour & a half to take a shower and blow dry my hair? That is when it all clicked...Daylight Savings time. My cell phone (which I use as an alarm clock) & my DVR had changed automatically...but all the other clocks in my house conspired against me to try to initiate a nervous breakdown! I love stress.

I wonder how many people are going to show up to church an hour early today?